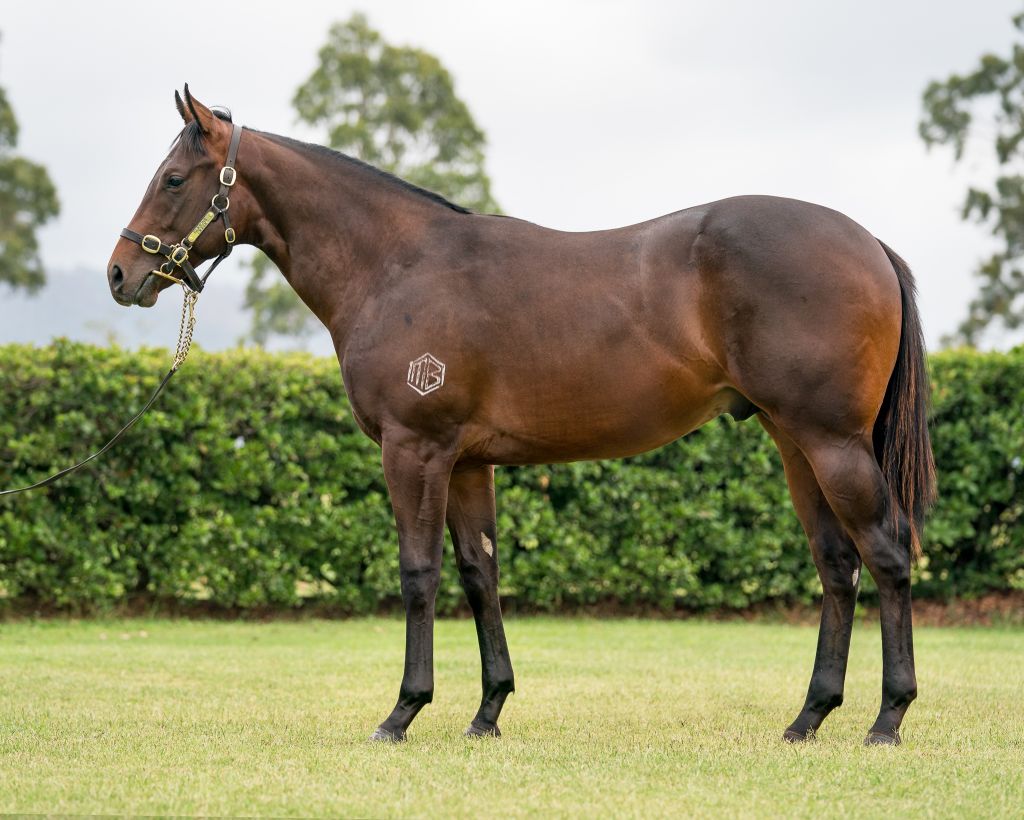 BY CHAMPION RACEHORSE AND CHAMPION SIRE LONHRO
OUT OF A REDOUTE'S CHOICE MARE (SAME CROSS AS KEMENTARI).
AN ATHLETIC COLT WITH A GREAT ATTITUDE
We struck early at the 2020 Inglis Classic Sale with this cracking colt by proven sire and champion racehorse LONHRO.
LONHRO's reputation both on the racetrack and as a stallion is unprecedented. Put simply, LONHRO is a CHAMPION, by a CHAMPION (Octagonal) who produces CHAMPIONS.
A winner of 26 races on the racetrack, including one of the most memorable Australian Cup wins in history (watch the replay below), LONHRO has matched his racetrack feats in the breeding barn.
A sire of more than 888 winners (yes 888!!), LONHRO has produced more than 88 Stakes Winners which reads likes a who's who of Australian racing including champion racehorse and now super sire himself PIERRO, EXOSPHERE, BEADED, DENMAN, KEMENTARI … and the list goes on.
This colt is bred on the same cross as KEMENTARI (winner of $1.9 Million) being by a REDOUTE'S CHOICE mare. His grand dam is former champion NZ two-year-old IL QUELLO VELOCE, who is closely related to a stream of prolific winners including TERRAVISTA (11 wins), TIGER TEES (13 wins) and BALL OF MUSCLE (13 wins).
He is a very athletic colt with a great attitude!
PURCHASE PRICE – $65,000
For more information
info@michaelcostaracing.com.au