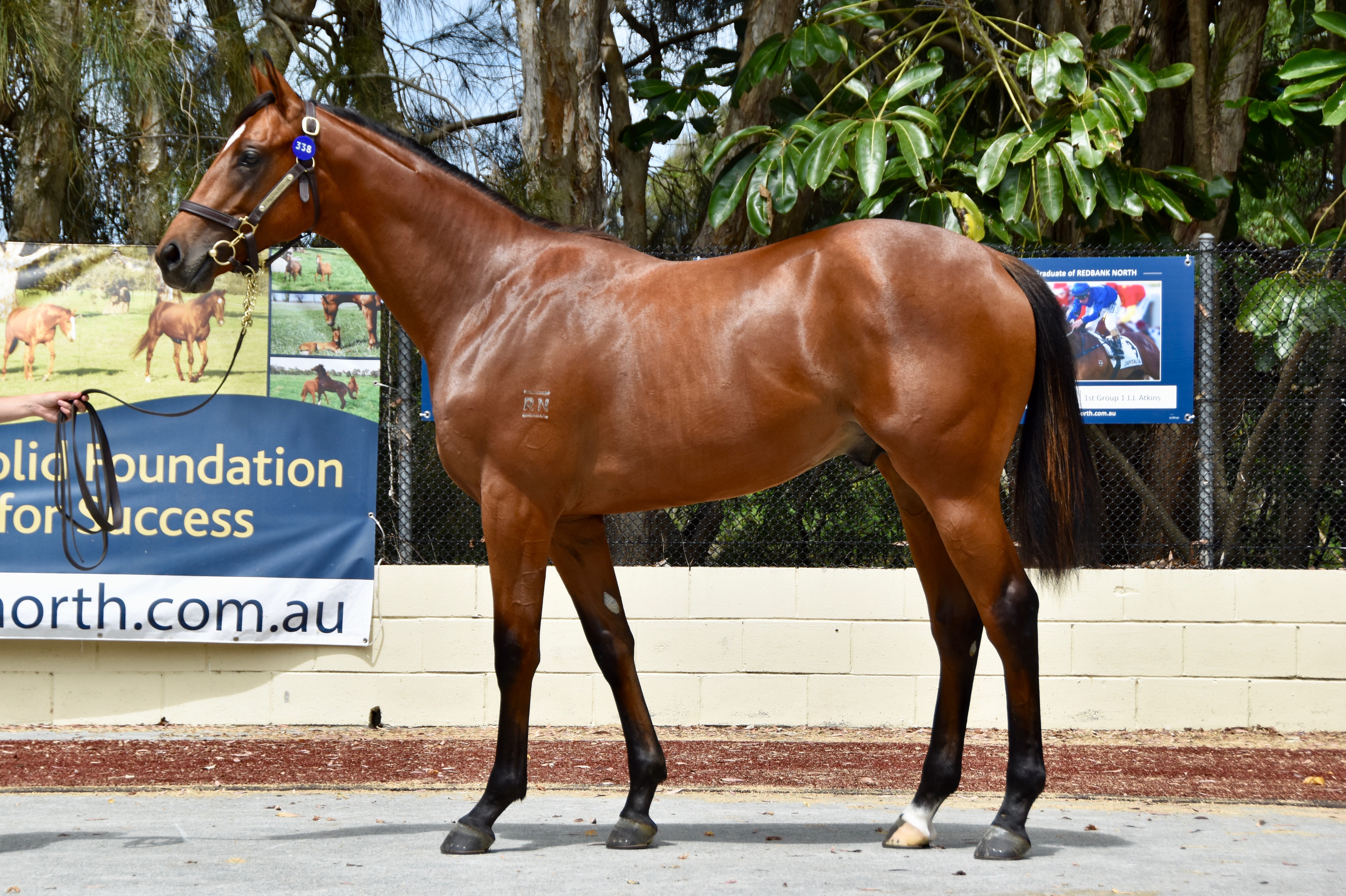 Approximate Share price
2.5% $2,776 / 5% – 5,552
(Shares include insurance for 12 months, Golden Slipper nomination, Magic Millions nomination, BOBS nomination, first three months of training, spelling, veterinary costs, and transport.)
CLICK LINK TO SEE THE COLT PARADING AND MICHAEL'S COMMENTS: CLICK HERE
MOSSMAN has been renowned as being one of Australia's most versatile sires capable of producing the goods at the very highest levels of racing not only on our shores but also overseas.
This colt appears to be no exception, raised on a very good farm he looks tough, resilient and is as naturally athletic a horse as you will see. What really captured our attention was the way this guy moved; silky smooth, completely effortlessly and just incredibly light on his feet.
MOSSMAN has proven he can get horses to compete at not only the highest level of racing in Australia, but also overseas. Cult hero and international Group 1 winner BUFFERING heads the list of stars which also include Golden Slipper winner MOSSFUN, as well as Group 1 Coolmore Classic winners PLUCKY BELLE and OFCOURSEICAN. His horses are renowned for being incredibly tough, sound and with the ability to have very long and successful racing careers.
The dam ALL TRUMPED UP has already proven she can produce good horses, with stakes winner HOT 'N' READY and multiple Sydney metropolitan winner SKATEBOARD. The cross has already proven very successful with Group 2 winner TRAITOR, as well as million dollar earner DOTHRAKI being by MOSSMAN out of FLYING SPUR mares. Superstar sprinter BUFFERING also hails from a DANZIG line mare.
All shares are at cost price with no mark ups.
Shares include insurance for 12 months, Golden Slipper nomination, Magic Millions nomination, BOBS nomination, first three months of training, spelling, veterinary costs, and transport.
Note: Shares will be available pending PDS approval.
Approximate Share price:




2.5% $2,776 / 5% – 5,552
FOR MORE INFO OR TO RESERVE YOUR SHARE