Michael Costa Racing, based out of the beautiful Gold Coast, is fast becoming famous for its innovative training methods, dedication to horse welfare and its fresh and dynamic emphasis on the client experience. Michael Costa Racing treats each racehorse as an individual, an elite 'equine athlete'. And each owner becomes part of the extended family.
Since Michael relocated the Michael Costa Racing stable from Sydney to the Gold Coast in 2016, he has established one of the leading stables in Queensland from only a boutique sized team of horses.
In the 2019/2020 season, Michael Costa Racing was crowned in the top 5 winning strike rates in the country and we are on target to break our winning record for the next racing season.
MICHAEL COSTA RACING TV
Watch the latest episode of Michael Costa Racing TV, a fortnightly show designed to keep owners and MCR fans informed about all the latest news from within the stable.
Want to join the fun? Feel free to get in touch if you'd like to know more about racehorse ownership with Michael Costa Racing.
WHAT MAKES MICHAEL COSTA RACING STAND OUT FROM THE CROWD
No markups
What you see is what you get – our syndications are all at cost price with no markups whatsoever.
Innovative training methods
Michael Costa Racing is committed to finding, developing and exploiting new ideas, techniques and technology that will improve every facet of the traditional training model.
Unique client experience
More than a share in a highly tuned equine athlete but a passport to all the glamour, excitement and fun racing has to offer.
Horse welfare
Michael Costa Racing is committed to racehorse welfare and we have a proud 100% record of re-homing our horses once their racing careers have finished.
A unique experience for our owners
The team at Michael Costa Racing understands that one of the most appealing aspects of horse racing is the unique social experience it offers.
Find out why we're we're committed to making our clients the envy of racehorse owners around the country.
Show Me
For the latest news, events and syndications be sure to sign up for our newsletter

Join now
Our best-selling products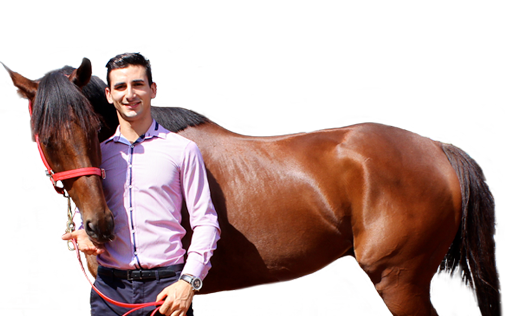 Michael Costa, Head Trainer
Michael is a new breed of trainer being diversely skilled in thoroughbred physiology and performance. He is a fresh ambassador for thoroughbred racing, thoroughbred rehabilitation and welfare. His expectation of perfection is renowned within the industry , as is his natural horsemanship and ability to listen to his horses.
Read more about Michael and the MCR team
Don't just take our word for it
Michael is a young up and coming trainer with an exceptional eye for a horse and the small things which, is extremely important. Michael and the Michael Costa Racing team's communications with their owners are second to none.

Ray McDowell, President of Race Horse Owners Association
Our horse has gone from a non-winner to taking out his first race within three starts with Michael Costa Racing. This guy will be the next big thing in racing and I encourage everyone to jump on board now.

Mathew Taylor, Horse owner
The Michael Costa Racing team have helped syndicate a range of our passed in horses from the sales giving our breeders another option for selling. Every horse we have sent to Michael returns to the stud for spelling in immaculate condition. Michael has a very high attention to detail and explains each horses idiosyncrasies to the finest detail.

Colleen Buchanan, Sefton Park Stud Owner